Meet the 2023 Security Technician of the Year Award Winners
FAST is proud to present the distinguished individuals who have showcased exemplary skill, dedication, and innovation in the security industry. Dive deeper to learn more about each winner, and read the full press release here.
These ten individuals have shown an unparalleled commitment to their profession, setting benchmarks in customer service, technological expertise, and leadership. FAST applauds their contributions and looks forward to the positive ripple effects their recognition will bring to the broader industry.
To further honor their achievements, we hope you will join us at an awards ceremony at ISC East in New York City. The ceremony will be held on the Bridge Stage from 3:15pm – 3:45pm on November 15, 2023. This event provides an excellent opportunity for industry professionals to come together, network, and celebrate the very best among us.
Congratulations to the ten winners below, and to all of the technicians that contribute to advancing our industry everyday!
Robert Rigdon
Project Lead Technician, Aktelecom LLC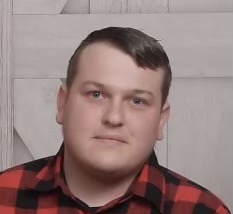 Robert loves what he does because it challenges him every day. He strives to accomplish every task to ensure the job is completed successfully and to the client's satisfaction. He has been in the security industry since 2015, and the knowledge that he has learned along the way has made him the technician he is today. When not working, Robert enjoys spending time with his wife and two kids.
Stephen Grossi
Senior Technician, Security Systems Unlimited
Born in 1960, in South Philadelphia, Stephen Grossi grew up with a curiosity for all things electronic. His fascination with gadgets led him to attend trade school to become an electrician, a path he followed for five years, honing his technical skills. In 1983, Stephen was fortunate enough to meet Eric Berkowitz, owner of Security Systems Unlimited, and embarked on a new journey that would define his professional life. Joining Sound Systems Unlimited marked the beginning of a remarkable 40+ year career in the security industry.
Burl Howard
Lead Technician, Priority One Security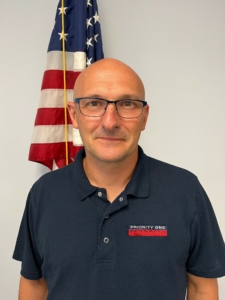 Burl has been in the security industry since 2004. As a lead technician he is master at his craft in servicing and installing; security systems, fire alarms, cameras, access control, and gates. He is constantly learning, holding several manufacturer certifications. He loves the challenges of the security industry, and has always had a strong desire to protect people and keep his customers safe. Burl continues to serve as an active member of Battle Buddies Response Team and is active in volunteering for Wounded Warriors, helping Vets in need by remodeling homes.
Justin McCormack
Installation Technician, Security Pros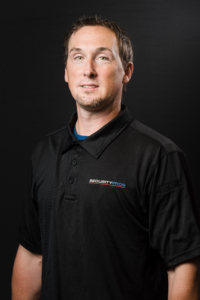 Justin McCormack is an experienced and dedicated technician with over 13 years of combined low voltage/security industry experience. Justin exemplifies a professional attitude and outlook on life in his everyday interactions both personally and professionally. His positivity is contagious, and he is well respected and regarded among his co-workers as well as the clients that he interacts with on a daily basis. His grit and drive are vital to the success he has experienced in the security industry, and his display of workplace excellence is evident to all.
Joshua Devan
Field Service Technician, Stealth Monitoring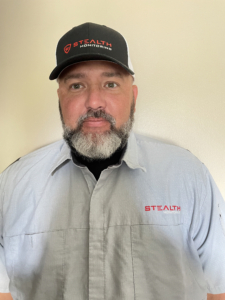 Joshua Devan is a Service Technician III who specializes in customer service and has the technical aptitude to diagnose any technical problems and provide real solutions. He has been with Stealth Monitoring since 2018 and enjoys a First-Time Fix percentage of 85% year over year. Joshua's commitment to quality and fixing the problem right the first-time lead to a reduction in truck rolls and multiple trips, which resulted in cost savings of over $100,000. He is a proven leader who does not wait for things to happen, he makes positive things happen. Joshua has served in many roles throughout the years and continues to expand his overall understanding of our service industry. He personally has assisted in training three junior technicians this year, and his future aspirations are to become a project manager or a service manager.

Dustin Fields
Lead Technician, Indiana Alarm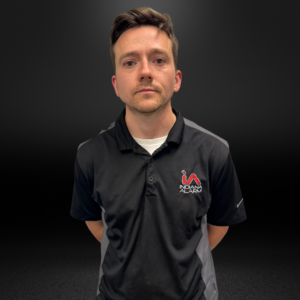 Dustin Felids, an accomplished Lead Tech with a commendable track record, has been an integral part of Indiana Alarm for five years, bringing to the table a wealth of experience spanning 15 years in the industry. He thrives in high-pressure, dynamic environments, and his extensive knowledge is complemented by his strong leadership abilities. At Indiana Alarm, Dustin is recognized for his unwavering commitment to professionalism and his genuine dedication to delivering top-notch work.
Robert Johnson
Installation Technician II, Everon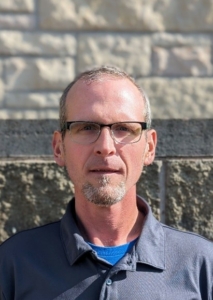 Robert Johnson is a Lead Installation Technician with Everon™, providing exceptional craftmanship for fire and security systems across the state of Wisconsin. With more than 10 years in the industry, he brings a wealth of experience to his team – often serving as the go-to technician for the organization's wide range of commercial clients. Prior to his current role, he served honorably in the United States Army as a 31U Communication Systems Specialist. Rob is currently pursuing his Certified Security Project Manager (CSPM) certification.
Daniel Strickfaden
Service Technician I, Everon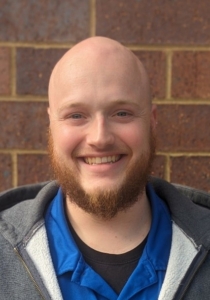 Dan Strickfaden is a Service Technician with Everon™, utilizing his talents in the greater Milwaukee and Madison areas of Wisconsin. A relative newcomer to the security, fire and life safety industry, he has quickly progressed in the last five years to journeyman status – solving customer problems in an expedient manner through superior technical knowledge. In the last two years, Dan has achieved 14 different certifications through the Electronic Security Association (ESA), with various manufacturers, and other industry-level vendors.
Trayer Rende
Managed Services Integration Technician, M3T Corporation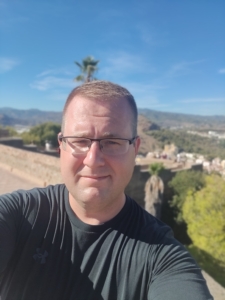 Trayer Rende has been with M3T Corporation since 2019 and is responsible for the installation, integration, and configurations of complex control systems for a variety of clients. Tray is not only very technically proficient, but his interpersonal skills are outstanding. Tray is a client favorite because of how he takes the time to listen to clients and understand the problem or situation. M3T clients consistently go out of their way to send in positive feedback about working with Tray. Tray currently holds multiple certifications within the security and locksmithing industry.
Raffaello Lance
Security System Integrator, EMD LLC

Raffaello Lance rounds out the management team with 16 years in Information Technology (IT). Raffaello is an accomplished technical security industry professional with a strong background in IT and technical security.  He is highly versatile, analytical, and results-driven professional with extensive experience in technical security; coupled with strong background in programming and maintaining of security systems.
—
About FAST
FAST is a 501(c)(3) organization created by ESA and SIA to promote careers in the physical security technology industry. FAST is dedicated to talent with careers in the security industry. Through a partnership of the industry's leading associations, ESA and SIA, FAST brings awareness to the career advancement opportunities within the fast-paced technology industry that serves to keep people, places and property safe. Please consider supporting programs like this with a donation to FAST.