The Foundation for Advancing Security Talent (FAST) is governed by a nine-member board of directors drawn from the Electronic Security Association (ESA) and Security Industry Association (SIA) membership. The board's officers include a chairperson, vice-chairperson, secretary and treasurer. Directors serve two-year terms.
The board of directors develops the foundation's strategic plan, identifies its annual goals and ensures its compliance with applicable laws and regulations, all in coordination with ESA and SIA staff.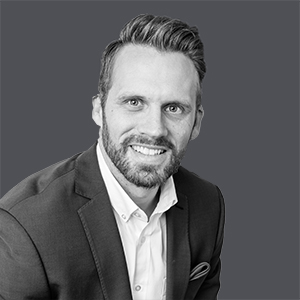 Paul Hevesy (Chair)
Paul Hevesy is an executive leader with extensive sales, operations, human resources and leadership experience, primarily in the commercial security products and service industry. In his previous role as vice president of organizational effectiveness for Stanley Black and Decker, he focused on leading the work culture transformation to ensure the company remained innovative in terms of both developing new products and solutions as well as how it performed the work. Paul has more than 20 years of leadership experience, but what he hopes to bring in addition to experience is energy, passion and a common-sense approach to things. Paul loves leadership and finding ways to get more done more efficiently, every day, and helping others do the same.
Foundation for Advancing Security Talent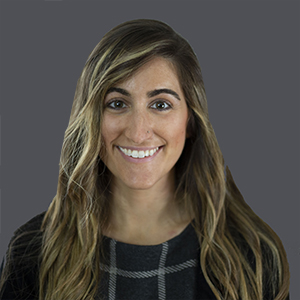 Kerri Sutherland (Vice Chair)
Human Resources Business Partner, Axis Communications
Kerri Sutherland has held the position of human resource business partner at Axis Communications since 2017. She holds an MBA with a concentration in human resource management from the University of Texas A&M and is certified as a senior professional by the Society of Human Resource Management. She has more than a decade of successful experience in the field with a primary focus on hiring, employee development and employee engagement. Kerri's human resource journey began at various international tech companies, and she currently supports the remote sales organization at Axis by recruiting and retaining top talent, while safeguarding the company's culture. She also sits as the chair for Axis' Diversity and Inclusion Committee and serves on the board of a local non-profit humane society. When she is not working, she enjoys traveling and experiencing different cultures, and equally loves spending time at home with her husband and two dogs.
Foundation for Advancing Security Talent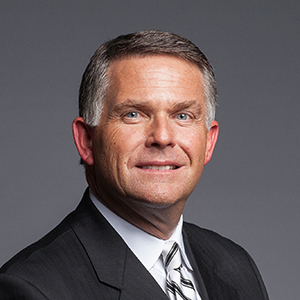 Keith Baird (Treasurer)
Senior Director of Sales, Resideo
Keith Baird joined the security industry in January 1985 as the western regional sales manager for Blue Grass Electronics. He was promoted to national sales manager in 1987 and relocated from California to Louisville, Kentucky. Keith remained in that role until January 1995, at which time Blue Grass was acquired by Pittway. He held various sales management roles with the company and, upon Honeywell's acquisition of it in January 2000, joined Honeywell in a sales leadership role with the former Ademco Group. Currently, Keith is the senior director of sales for national accounts for Resideo, a role which he has held for a decade and a half under both Honeywell and Resideo. He has been an active participant in industry affairs and associations, and he has served on the board of directors of the Alarm Industry Research & Educational Foundation (AIREF) and as co-chairman of the AIREF Golf Classic. Keith earned his B.S. in business administration from SUNY Oswego in 1980.
Foundation for Advancing Security Talent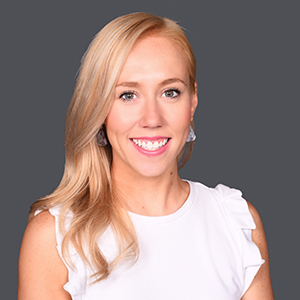 Erin Mann (Secretary)
Manager, Latch Canada
Erin Mann is the manager, Canada, at Latch. She joined the Latch team in October 2021 and previously served as customer experience and strategy marketing manager for Allegion Canada's multifamily channel. Having a passion for talent development, engagement and retention, she served as an active member of Allegion's Young Professionals Group, a founding member of the organization's innovation group Creativity Unlocked, a member of Allegion's Network of Empowered Women and a co-chair of Allegion Canada's Engagement Group. Mann serves as vice chair of the Security Industry Association's RISE community for young professionals, leading the group's inclusion and diversity initiatives. She is also a member of the SIA Women in Security Forum. A native of Cleveland, Ohio, Erin holds a B.A. in communications from DePauw University.
Foundation for Advancing Security Talent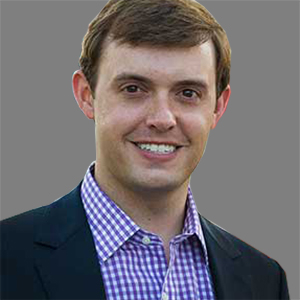 Neil Atha
President, Atronic Alarms
Prior to joining Atronic Alarms in January 2011, Neil Atha spent three years as a regional account manager for a Dallas-based national security integrator. Neil oversees the management team, organizes company research and development, coordinates growth and marketing strategies, develops company policies and is directly involved with daily operations. In September 2020, Neil was promoted to president. Neil is also the president of the Kansas City Burglar and Fire Alarm Association, the treasurer for the Electronic Security Association of Missouri and a board member of Kansas City Crime Stoppers.
Foundation for Advancing Security Talent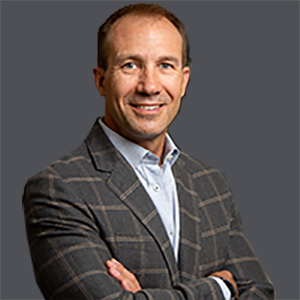 Michael Keen
Vice President, Commercial Product and Talent, ADT Commercial
Michael Keen transitioned into the security industry after a 15-year career in the pharmaceutical industry. Over the past 10 years, he has served in a variety of roles supporting key customer segments and leading various sales channels. In his current role with ADT Commercial, Keen works to attract top employee talent, inspire a culture of training, and retain career-minded employees. He believes that healthy partnerships within the organization, with product partners, and across the industry are needed for success. Keen resides in Chicago, Illinois, with his wife and five daughters.
Foundation for Advancing Security Talent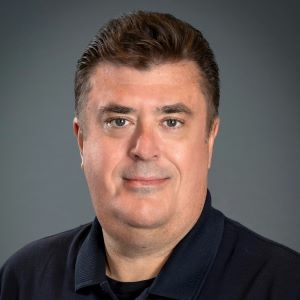 Ken Kocher
President, Force Security Solutions
Ken Kocher is the founder and president of Force Security Solutions, a managed security solution provider located in the Washington, D.C., area. Force Security Solutions provides proactive, high-tech, high-quality, integrated IP security products, installation and managed support service and monitoring for its commercial and government clients throughout the D.C. area and beyond. Kocher is a retired police officer from Montgomery County, Maryland, who has over 40 years of combined experience in law enforcement, physical security and security consulting. Before starting Force Security, he also worked in retail security, as well as with Science Application International Corp. (SAIC), one of the largest government contractors, where he was responsible for providing security risk assessments, consulting and recommendations for electronic security technology to state and federal government agencies for some of the most secure facilities in the in the United States and the world.
Foundation for Advancing Security Talent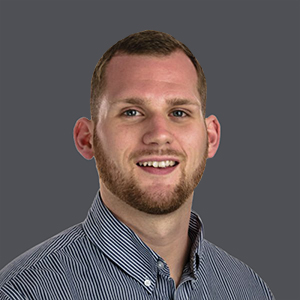 Brendan McFall
East Coast Operations Manager, Northland Controls
After graduating from St. Mary's College of Maryland, Brendan McFall "stumbled" into the security industry. Brendan's career began in 2014 as the executive assistant for Northland Control's CEO. Since then, he has taken on a number of different roles at Northland, most recently becoming the East Coast operations manager. Outside of Northland, McFall remains active in the wider security industry and is passionate about helping young professionals advance in their careers. In 2018, he served as the chair of the Security Industry Association's RISE community, and he joined PSA Security Network's Leadership Committee in 2019.
Foundation for Advancing Security Talent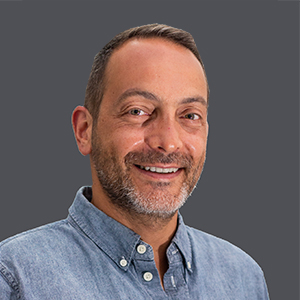 Yaron Zussman
General Manager, Magos America Inc.
Yaron Zussman has 20 years of experience in the information technology and security industries. He is currently a general manager at Magos America, a company out of Israel that is reinventing radar technology for the 21st century. Prior to joining Magos, Yaron was the CEO of FST Biometrics America. Yaron also spent 11 years at DVTEL (which was acquired by FLIR), a developer of end-to-end video solutions, where he held leadership roles in the sales, sales support and business development organizations. In his last role at DVTEL, Yaron served as vice president of sales. Under his leadership, the company grew from being a startup to becoming one of the leaders in the IP security enterprise market. Yaron holds a bachelor of science degree in business management and an executive MBA from Rutgers Business School.
Foundation for Advancing Security Talent